NeXGen™ LMC-411 Remote Terminal Unit Product Page
NeXGen™ LMC-411
2-Way Load Management / Demand Response Remote Controller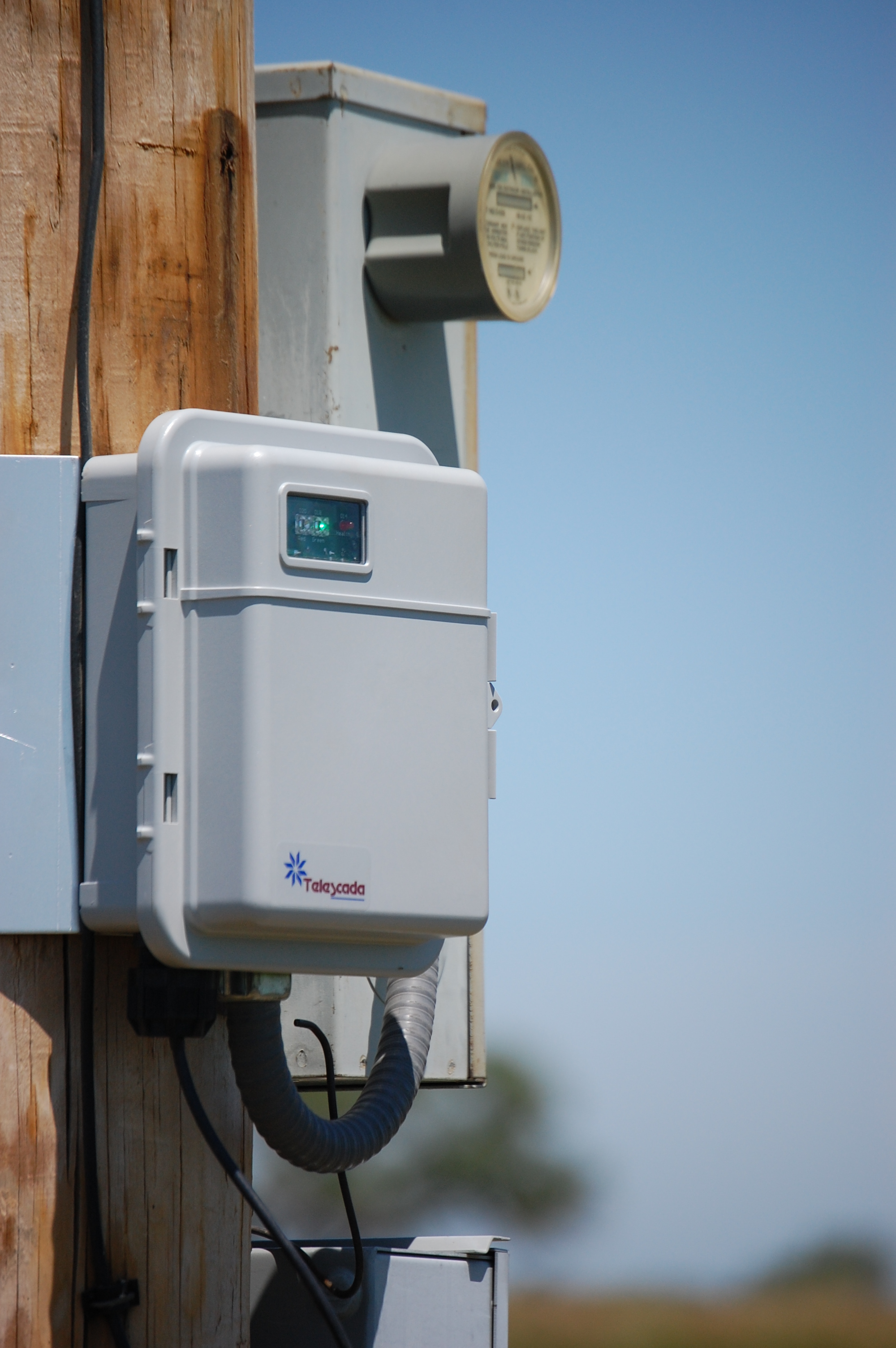 The Telesc
Telescada's NeXGen™ LMC Series 2-Way Load Management Controllers are powerful instruments designed for agricultural, industrial and commercial load management/demand response. Far more than simple switches, LMC series controllers provide data recording, event and outage logging from a multiple of analog, digital, IED inputs and control (relay) outputs. Pulse counting or serial meter connectivity provides the bonus of Automated Meter Reading (AMR) from each LMC. The 2-Way communications capability of the LMC series provides enhanced functionality to Load Management systems.
The special Power Poll™ feature of the NeXGen™ LMC provides Load Management systems operators the actual value of the power being consumed and confirmation of actual loads running with a single poll. With Power Poll™ for KYZ pulse outputs there is no more need to pre-poll for running loads. 2-Way Load Management with Power Poll™ confirms the actual KW value of the load switched off, allowing the Load Management system to only shed the load required
The NeXGen LMC's flexible design provides users with an I/O core of 4 digital status inputs and 1 Control Outputs Relay. The NeXGen™ LMC can be expanded to add additional I/O though the networking of additional NeXGen™ modules. The NeXGen™ is an addressable distributed RTU that can be quickly expanded to meet the specific requirements of the user In additional to configurable I/O the NeXGen™ LMC serves to consolidate and transmit data from a proximate IED (intelligent electronic device) via its RS-232 serial communications links. Simple RS-232 remote communications allow for remote data transmission via radio, dial-up, cellular or fiberoptic tranceivers
A local maintenance port allows for direct interrogation and programming of the NeXGen™ LMC using the NeXGen™ NGC Maintenance Utility Software. DNP3.0 standard communications protocol allows the NeXGen™ LMC to communicate with any modern SCADA system. The NeXGen™ LMC's small footprint NEMA 4X enclosure allows for quick wall mount of utility pole installation. The NeXGen™ LMC supports multiple input voltages, and complete NeXGen™ LMC communications packages are available from Telescada.
Digital Inputs
4 (four) Optically Isolated Digital Status Inputs, configured as:
2 (two) KYZ Pulse Accumulators, or
4 (four) GPSI
LED Status Indicators for each Input
Data and Event Recording on Each Channel
Control Outputs
1 (one) Integrated Form C (SPDT) Relay
30A Amps Resistive @ 240VAC, 20A @ 28VDC
Programmable Timing
Communications
1 (one) RS-232 IED Communication Port
1 (one) RS-232 Remote Comm. Port
1 (one) RS-232 Shared Local Port
Event Recording
Individual and Group Addressing
Store and Forward Repeating-Routing
In Radio Communication Mode
120, 240 and 480 VAC Input Power Supply Options
NEMA 4X Enclosure DNP3
MODUS RTU/ASCII 16 & 32 Bit
NeXGen LMC-411, 120VAC Input Supply, Digital Radio Communications, in a NEMA-4 Polycarbonate Hinged Pole/Wall Mount Enclosure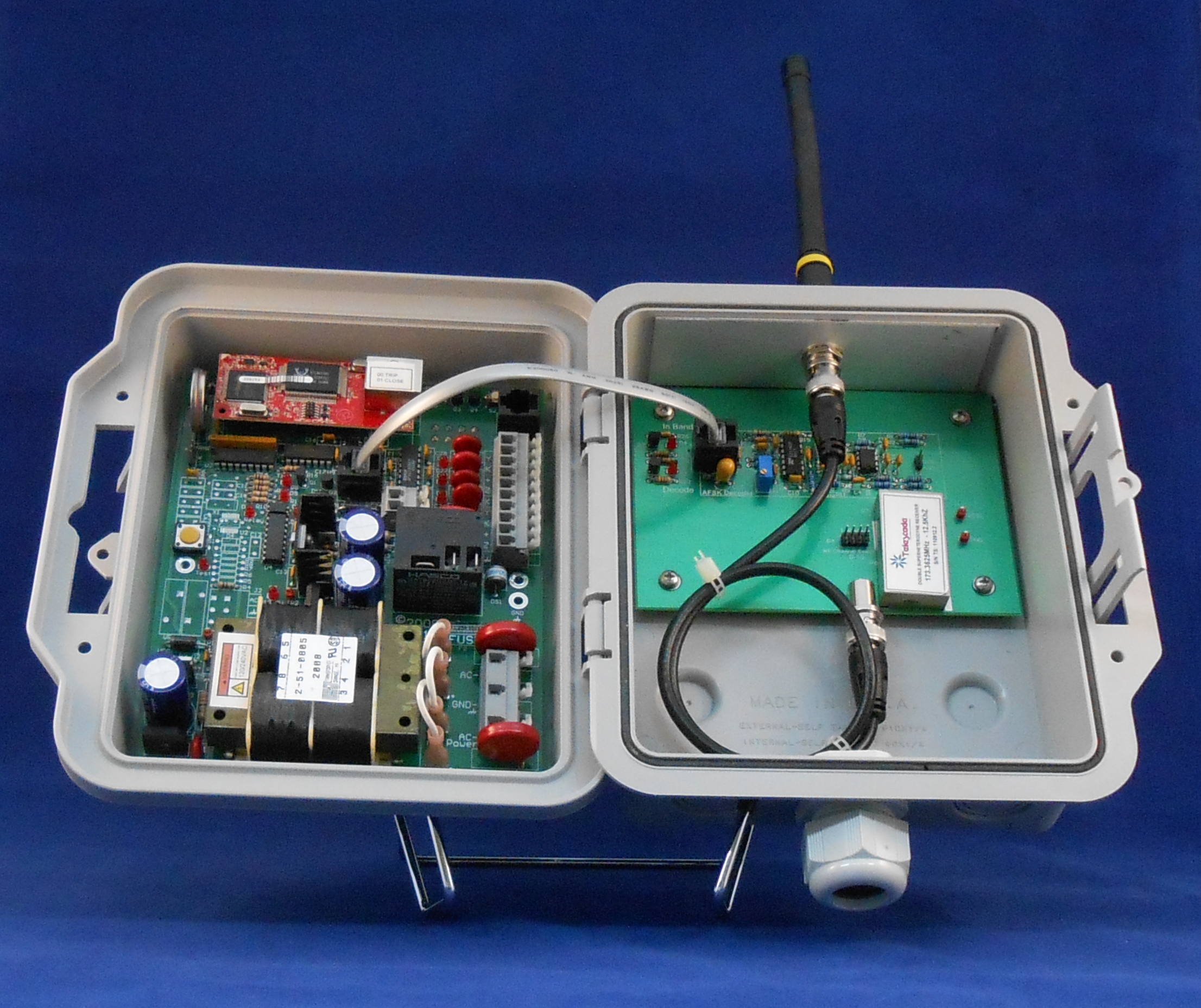 ---

Download the NeXGen™ LMC-411 Product Brief Here